Our very own Christine Hurford had her garden featured in this year's Bathurst Spring Spectacular on the the last weekend in October.

We were out in force - doing 4 performances for garden visitors across the 2 days, as well as serving several hundred high teas on the verandah with the best views in Bathurst, and selling lots of plants at our plant stall.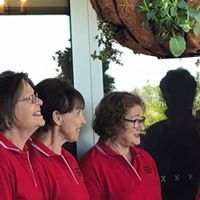 What a fantastic weekend!