On Saturday 15 December, we got out and about for our annual Christmas Carols Day. This marathon event began bright and early at the Bathurst Farmers Markets where we sang in each pavilion and debuted our latest innovation - the 360 degree performance!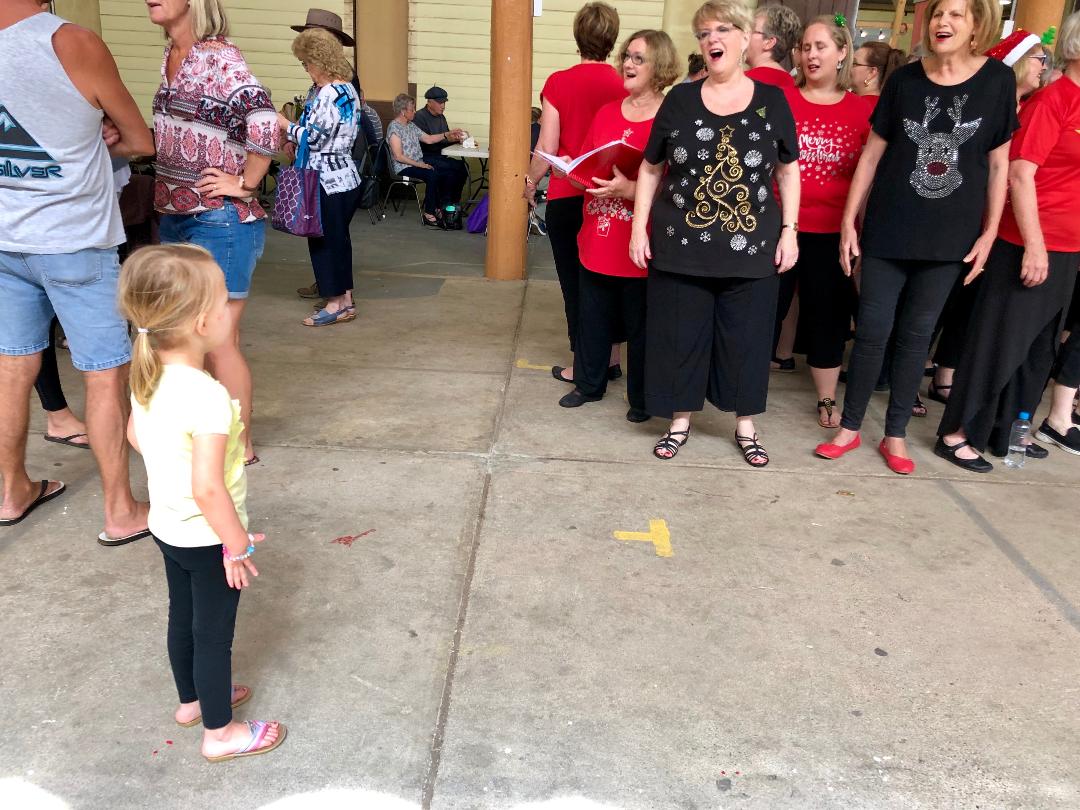 From there, we divided into two groups to visit St Catherine's and Macquarie Care Aged Care facilities simultaneously and sing to various groups of residents there. The Macquarie Care group had the special experience of their performance drawing a response from one of the dementia patients who had not previously responded to staff. Proof again of the wonderful power of music.

We re-convened under the shady trees of Machattie Park for a lunch picnic before heading up to Cheriton Aged Care and finally out to Ilumba Gardens Whiddon Kelso where we were greeted by an enthusiastic gathering of residents and family members for our performance and treated to a reviving afternoon tea.